Category Search


Products for: Workwear



Products for: Pest Control



Products for: Livestock



Products for: Horse



Products for: Hobby



Products for: Fencing



Products for: Christmas



Products for: Chores
| | |
| --- | --- |
| Products by: Tipper tie fencing | |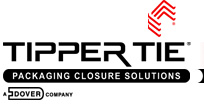 Keyword / Sub-brand Refinements:
9 Products Found:
Viewing:

Tipper Tie Electric Fencing Systems for Livestock - Wholesale - Farm General
Tipper Tie Fencing Systems is the world's foremost innovator, developer and marketer of electric fencing solutions. We accomplish this by working closely with our existing and potential customers to identify and serve their needs faster and more effectively than the competition. Tipper Tie is dedicated to providing a high-quality product that adds value to our customers' businesses by investing in the design and development of our fencing systems.
Farm General Store offers discount Tipper tie fencing farm products at discount pricing.


---